Advertise on TWiT Podcasts
Why TWiT.tv? - TWiT's Host-Read Ads Stand Out
Sponsoring TWiT's innovative podcasts puts your brand in front of an affluent, highly-engaged, tech-savvy audience with one-click purchasing power. TWiT only partners with sponsors who have products/services that will benefit their audience.
TWiT's podcasts are in audio/video formats, except for new shows, allowing for product or service demos.
85% of listeners made a purchase based on a TWiT host-read ad
99% listen to most or the entire podcast
88% are involved in their company's tech/IT decision-making process
TWiT believes in delivering powerful host-read ads that properly introduce a sponsor's products/services to its audience. Overdelivery on downloads is guaranteed as all ads are embedded. Sponsorship promotion appears on TWiT's sponsor page, show episode page, and RSS feed. Newsletter and social media promotion is included, and courtesy commercials on video shows can be provided with every ad read.
Are you ready to grow your business?
Reach out today to start your powerful campaign with TWiT.tv and have your products/services promoted by its expert hosts.
Contact our team at advertise@twit.tv Listen to the Host-Read Ads Podcast by Lisa Laporte
TWiT Audience Stats


What Our TWiT Advertising Partners Are Saying
We have worked with more than fifty agencies and hundreds of direct advertising partners, including household brands such as Audible and Ford, all of whom believe we're among the best podcast advertising platforms. These points are best articulated by our partners themselves:
"Nothing feels better than when a customer, partner, or employee excitedly tells us that they heard us on TWiT, always followed by a big 'thank you' for being a sponsor... We've been really pleased with the results and are excited to see where this goes in the future."                           
Chad Bockert                           
Vice President of Marketing,                           
WWT
"Working with [TWiT] has truly been fantastic. In fact, it's spoiled us because we've tried to replicate the success we've had there on other networks. The service that [TWiT] gives us...has always been helpful, and it's led to much more success for us."                           
Tim Broom                           
Founder,                           
ITPro.TV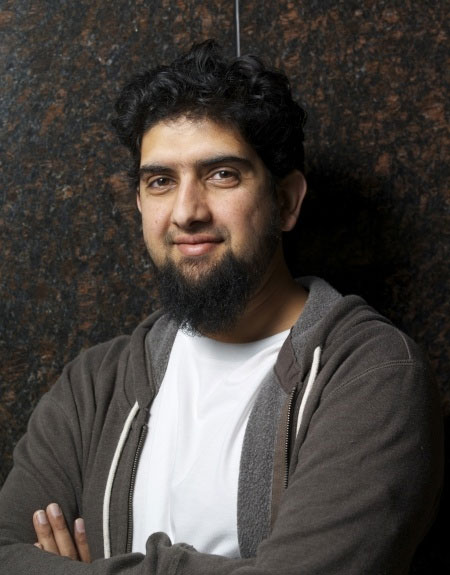 "We expected TWiT to work well for us because we were long-time listeners who, over the years, bought many of the products and services we learned about on various shows. We were not disappointed. The combination of the very personal ad-reads, and the careful selection of products that TWiT largely believe in, gives the ads an authentic, trusted voice that works really well for products like ours. 10/10 - Will use again."                           
Haroon Meer                           
Founder/Researcher,                           
Thinkst Canary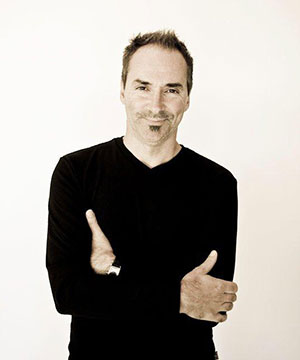 "Leo Laporte and TWiT are the tour-de-force in Tech Podcast Journalism! I've worked with them since their humble beginnings and highly recommend them to my clients who are looking to be positioned in front of a tech-savvy audience."                           
Michael Guarnieri                           
Founder & CEO,                           
Nu Media Mix LLC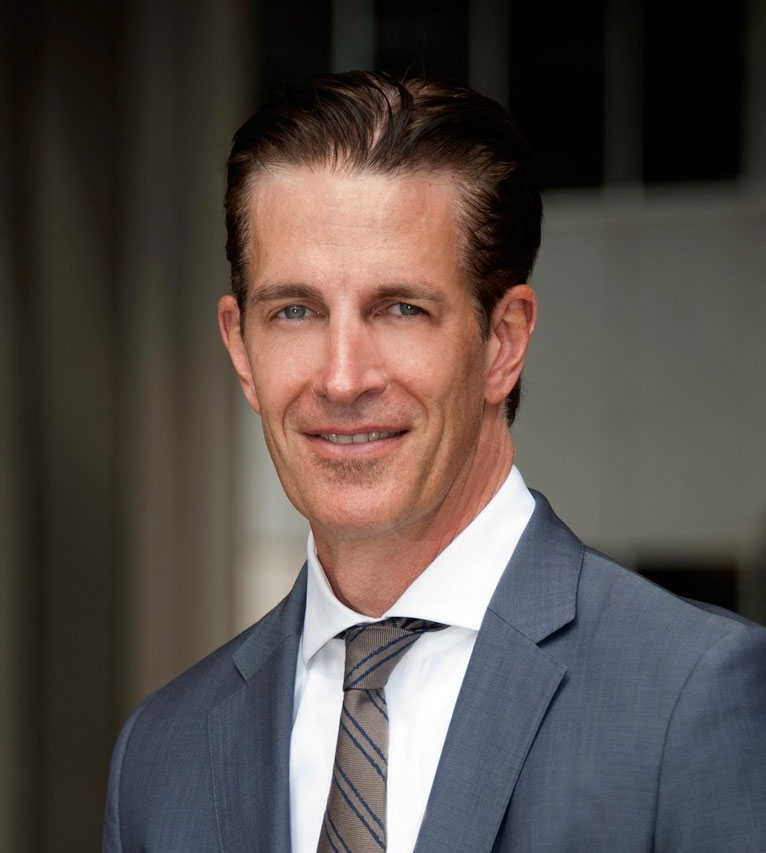 "The feedback from many advertisers over 16 years, across a range of product categories, is that if ads in podcasts are going to work for a brand, they're going to work on TWiT shows."                           
Mark McCrery                           
CEO,                           
Authentic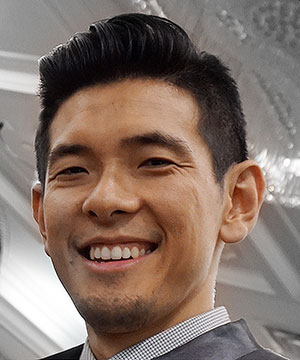 "The endorsement from Leo and TWiT network's reach has helped both build awareness and our product while driving acquisition to meet our business objectives."                           
Robb Eng                           
Former Associate Director, Acquisition,                           
FreshBooks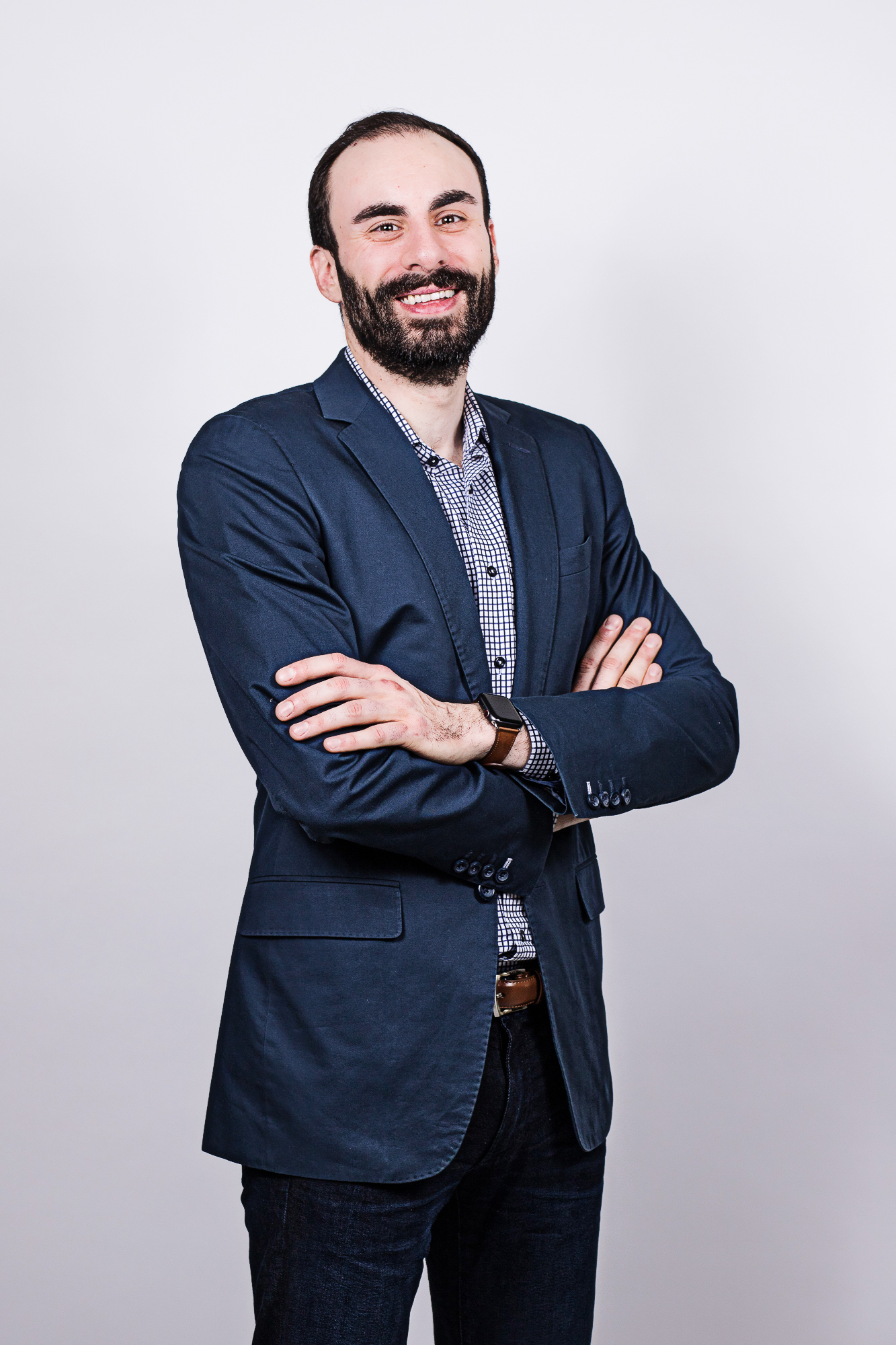 "We've had a great experience working with Leo Laporte and the TWiT team. Their efforts to grow the network have led to more high-quality podcasts that continue to perform campaign after campaign. We look forward to continued success together in the future."                           
Nick Fitzsimmons                           
VP, Marketing,                           
Kolide
Undoubtedly, our partners love working with us because we know our audience and how to get results. We care deeply about your brand goals and will do what it takes to help you grow. We often have longevity with sponsors who buy our premium podcast ads because each one is fresh, effective, and delivered by trusted hosts.
TWiT Sample Ad Reads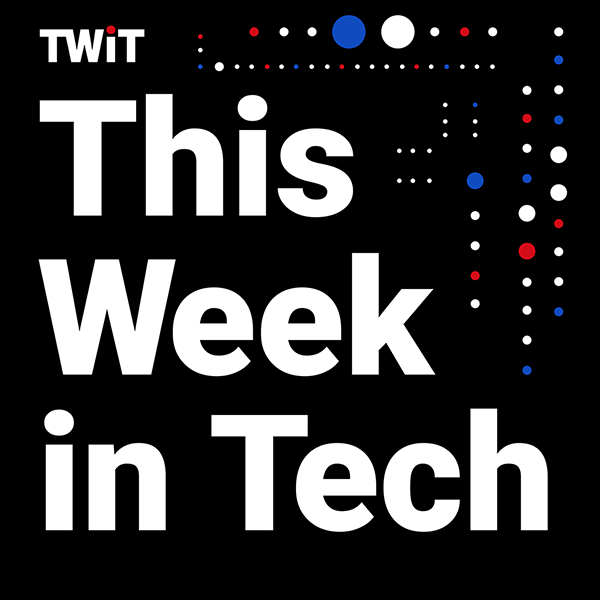 This Week in Tech                           
This Week in Tech is your weekly cheat sheet for everything that's happening in the tech world. Join Leo Laporte and an ever-changing panel of experts as they discuss the who, what, and why of tech news.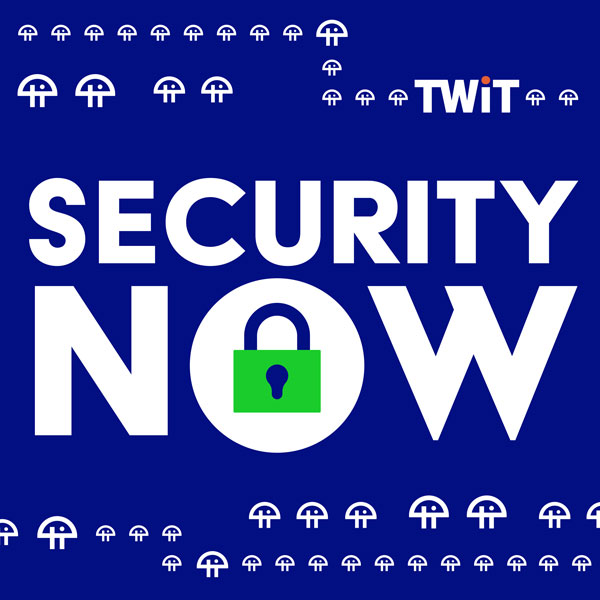 Security Now                           
Security Now could be the most important show you watch all week. Security guru Steve Gibson joins Leo Laporte every week to guide us through the minefield of ransomware, viruses, cyber espionage, and hacking.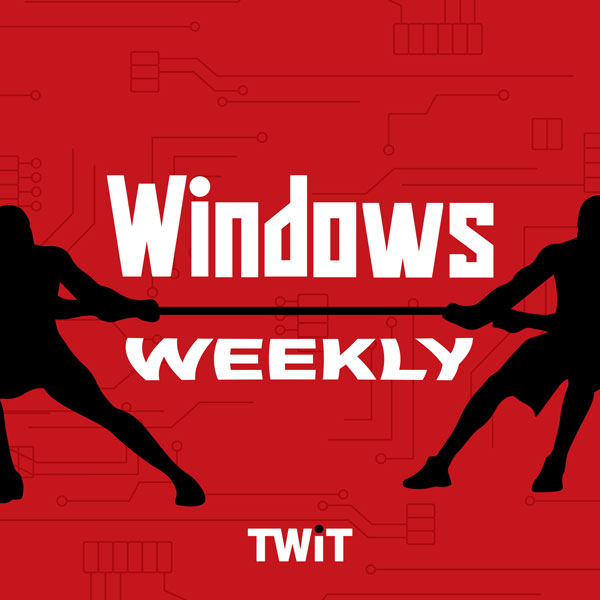 Windows Weekly                           
A weekly look at all things Microsoft, including Windows, Office, Xbox, and more. Join Leo Laporte and two of the foremost Windows watchers, Paul Thurrott of Thurrott.com and Richard Campbell.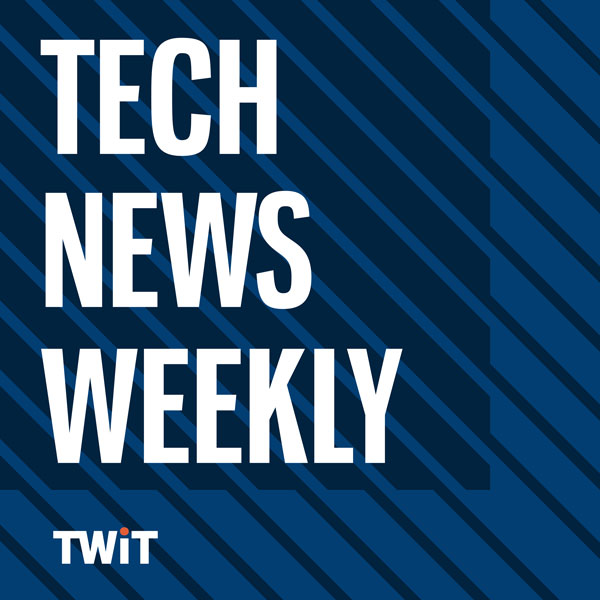 Tech News Weekly                           
Hosted by Mikah Sargent and Jason Howell, Tech News Weekly takes a deeper look at some of the week's biggest and most important tech news stories, featuring interviews with the people breaking or making the news worldwide.
MacBreak Weekly                           
Hosted by Leo Laporte, Andy Ihnatko, Jason Snell, and Alex Lindsay, MacBreak Weekly delivers the latest Apple news from the top experts on Apple.
See more of TWiT's tech podcasts...
Contact our team at advertise@twit.tv
Advertise on Podcasts | Podcast Advertising and Streaming Ads
Across a number of weekly podcasts, the TWiT Network of podcasts attracts a yearly audience of 25 million downloads, but it isn't just the far-reaching abundance of listeners that makes TWiT one of a handful of premier podcast advertising companies in the tech world. It's the fact that we've spent more than a decade establishing a solid relationship with all of them.
The result is a podcast ad network that is uniquely valuable, one that not only drives tangible results for our advertising partners but also serves as a unified platform for engaged and loyal listeners who place their trust in our hosts, shows, and service/product recommendations.
TWiT Network Podcasts: What We Produce and Who Listens
Collectively, TWiT.tv is a podcast advertising network that is as vast as it is targeted, with shows catering to audiences ranging from tech professionals to enthusiastic newbies, all of whom want to stay updated with the latest news, product releases, and expert analysis.
With that being said, descriptions of a handful of our most popular podcasts are as follows:
This Week in Tech: Roundtable discussions of popular tech news and trends
Security Now: Hosts cover topics in consumer and enterprise digital security
MacBreak Weekly: A rundown of the most recent Apple news and reviews
Windows Weekly: A weekly overview of all things Microsoft
This Week in Google: Roundtable discussions of social media giants, Amazon and Google
Tech News Weekly: Detailed breakdowns of the week's biggest stories by top tech journalists
Believe it or not, that's only a glimpse of what we offer — Tech news is a never-ceasing realm, after all — but with so much content to choose from, you may wonder who listens to all of our tech talk. Our audience is made up of the following demographics:
Tech/IT decision-makers: 88%
Tech professionals: 76% (50% management or higher)
College graduates earning at least $100k+ annually: 70%+ (26% earn over $200k)
Listeners who stay tuned into most (if not all) of the podcasts they start: 99%
Altogether, our podcast listeners are some of the most loyal in the industry, with many being lifelong learners committed to knowing all there is to know about a wide range of tech topics. They are educated, affluent, tech-savvy, and in a position to buy when presented with a solution to their needs. (In fact, 85% of them will buy something simply because of the host-read ads on our shows.)
Can You Grow Your Business with TWiT?
As a sponsor of one of our podcasts, you'll have the opportunity to get your brand in front of a highly-engaged, tech-savvy audience with one-click purchasing power. Still, you may question whether your brand will benefit from buying podcast ads with us. Consider the following:
You Have a Product/Service that Would Benefit a Tech-Savvy, Affluent Audience
The TWiT Network serves as the stage for tech-related podcasts, each with a faction of loyal listeners that love discovering the latest technology and learning new ways to solve old problems. From VPNs that address consumer privacy concerns to better internet service or mobile phone plans, our audience always wants to upgrade their tech.
The overwhelming majority of our listeners are college graduates that make at least six figures — over a quarter of our audience even makes over $200,000 per year — and with more than 25 million downloads each year, you'll have access to an extensive audience full of qualified leads.
Suffice it to say, if you have a proven product/service that can enhance their health, wealth, or productivity, our listeners will want to know about it.
You Have an Enterprise Solution that Will Benefit Business Owners or IT/Security Pros
Today's businesses face several unique tech challenges, from protecting sensitive data from malicious actors to creating unified work experiences for an entirely remote workforce.
If your product or service works to solve these pressing issues, the TWiT.tv platform is perfect for your streaming ads. Most of our listeners are tech professionals, and over half are at the management level, which means reaching decision-makers with B2B podcast advertising has never been easier.
The Benefits of Advertising on TWiT
TWiT is the gold standard in podcast networks, but don't just take our word for it. Here are six reasons why our partners consider ours among the best podcasts for advertising:
Highly Qualified Audience: We are a trusted source for a large audience of educated and engaged professionals with serious influence and buying power
Selective Partnerships: We only work with brands and products we believe in
Varied Video Formats: Properly create visual product demonstrations and courtesy podcast commercials that you can include on your website and landing pages
Host-Read Ads: These allow audiences to hear directly from trusted hosts and are embedded in the content, giving the advertiser far more downloads
Multiple Touches: Your sponsorship promotion appears in multiple places, including TWiT's sponsorship page as well as the show's episode page and RSS feed description
One of the greatest benefits our advertising partners continually mention is our full suite of services which is offered to direct sponsors. We see our sponsors as partners in our network and want to do everything we can to help them grow. We have been in the business of ad-supported podcasting since 2005, meaning we not only fully understand podcast advertising best practices but our audiences as well.
Our full-service Continuity team will help direct partners properly implement ad campaigns and fine tune the copy of your podcast ads so they resonate with our listeners while showing them how your product/service will ultimately benefit them. We offer newsletter and social media promotions for direct partners to increase the number of audience interactions, as well as Spotify Ad Analytics reporting for attribution tracking and insights.
Start Your Campaign with the TWiT Network Today
Growing your business is a matter of getting in front of the right audience. If you want to reach an affluent, tech-savvy community of decision-makers eager for products and services that can meet their needs and help them grow, you've come to the right place.
You can contact us at advertise@twit.tv to speak with a team member about your campaign, and we invite you to catch Lisa Laporte's Host-Read Ads podcast on Spotify to learn more about how to successfully navigate podcast advertising for maximum results.