TWiT Newsletter Nov 13 2023

---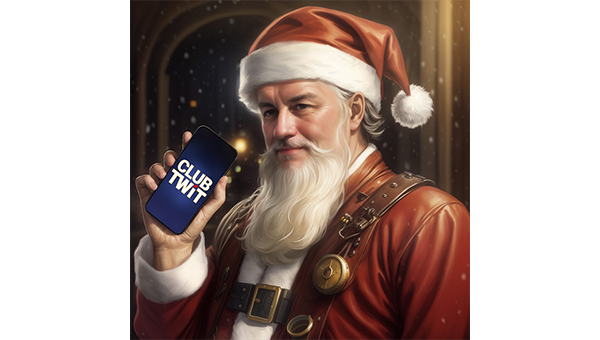 The Gift of Ad-Free Tech Podcasts!
'Tis the season to spread the joy of tech wisdom and fun with Club TWiT's group memberships! Our TWiT Family Plan brings ad-free tech podcasts for the whole fam, starting at just $6 a month per person for up to ten family members! For businesses, check out the TWiT Corporate Plan, starting at $6 a month per person (for at least five members), so you can bring our podcasts to your entire IT staff.
But wait, there's more! Elevate your own podcast experience with Club TWiT's individual memberships. You'll get all of our podcasts ad-free, an extra TWiT+ feed with behind-the-scenes and bonus content, and access to our members-only Discord channel. All for just $7 a month or $84 per year.
No interruptions, just pure tech joy! Give your tech-savvy family and friends a subscription they'll love. Sign up for Club TWiT today and make this holiday season a techie wonderland!
---
Unveiling the Google Pixel Watch 2!
Learn about the highs and lows of Google's latest smartwatch. Jason Howell goes hands-on with its enhanced software, Fitbit integration, and improved battery life, yet uncovers concerns like limited sizing and repairability issues. Download and explore the Pixel Watch 2, and subscribe to Hands-On Tech for more in-depth gadget insights.
---
Explore The Latest in Tech with TWiT!
Last week on This Week in Tech, Leo Laporte and esteemed guests Shoshana Weissmann, Christina Warren, and Mike Elgan delivered an electric episode. It's a rollercoaster of tech dynamics, from the AI Executive Order to the showdown between Epic and Google. They dive into the details of Meta Ray-Bans', unearth Elon Musk's XAI concept and the impact of Twitter's engagement decline on content creators. Plus, a discussion of the concerns around President Biden's AI executive order and the international AI declaration signed at Bletchley Park. Get in on the action! Subscribe and download now. Check out other exciting TWiT episodes here!
---
"I'm not an idiot!"
---
You can get this newsletter in your inbox and follow our tweets @TWiT for more updates.
All Newsletter posts