TWiT Live from NAB Show 2016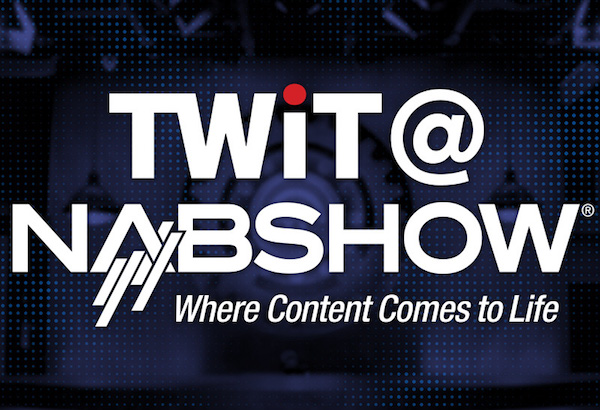 TWiT will broadcast live from the floor of the National Association of Broadcasters (NAB) Show 2016! It's the world's largest electronic media show covering the newest in content creation, video cameras, virtual reality, special effects, photography drones, 4K and UHD monitors, and filmmaking. Over 100,000 people from 166 countries and 1,700 exhibitors are expected to attend the show this year.
On Monday, April 18 TWiT has a full day planned. We begin our coverage at 10am PT with a live Kick-off Show from the LiveU booth. Leo Laporte will chat with NAB Executive VP of Communications Dennis Wharton and Mike Savello the VP of Sales at LiveU, to mention just a few.
At 11am on Triangulation Leo Laporte interviews Oscar nominee and Supervising Sound Editor at Skywalker Sound Matthew Wood. Matthew's movie credits include many Star Wars films plus he is also the voice of General Grievous.
iOS Today will broadcast live at 1pm PT with Leo Laporte and Megan Morrone. Then Monday through Wednesday Jason Howell and Megan Morrone will broadcast Tech News Today live from the show floor at 4pm PT
Throughout our coverage Megan Morrone, Jason Howell, Fr. Robert Ballecer, SJ, and Scott Wilkinson will interview innovators and game changers in the industry from the Expo Floor. Check our TWiT Live Specials Page and this page often, we'll add links and updates to all our NAB Live Specials below.
The NAB Show looks compelling as ever and more and more relevant to what we do here at TWiT with content coming to new screens in new ways.
Our NAB 2016 Coverage:
All Inside TWiT posts