TWiT Live from Berlin at IFA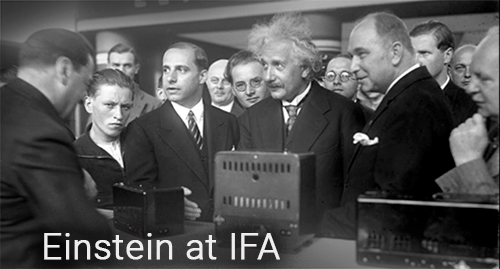 Did you know that Albert Einstein opened the 1930 IFA conference? You haven't heard of IFA, the Internationale Funkausstellung Berlin (International Radio Exhibition Berlin, aka 'Berlin Radio Show')? It is one the most influential tech shows in the world. It's the largest technology show in Europe, and second only to CES.
For the first time, TWiT.tv crews will be in Berlin this coming week covering the event from all angles. Father Robert Ballecer, SJ will report directly from the convention hall floor. Several big announcements are expected. Sony could reveal two new phones. Both Samsung and Huawei are said to be announcing new watches, and Lenovo promises a new type of "intuitive keyboard."
Make sure you subscribe to TWiT Live Specials now, so you get the episodes the minute they publish.
Published Episodes:
Live Stream Schedule:
Wednesday night from 11:30pm-9am PT Thursday morning
Friday from 1am-9am PT
Saturday from 1am-9am PT
Check out Padre's promo on IFA below. 
All Inside TWiT posts