TWiT Launches Official Roku App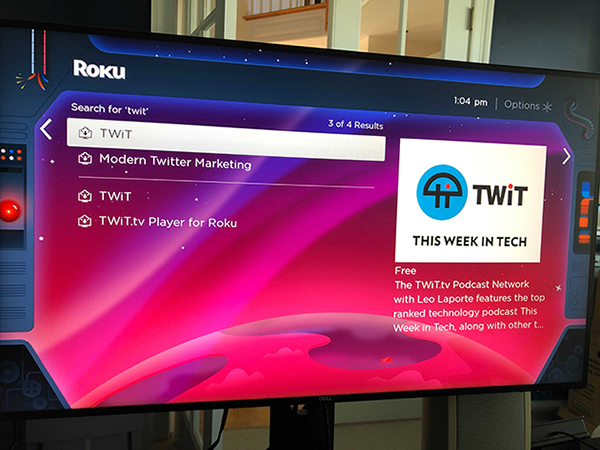 There's a new TWiT Roku app in town, thanks to TWiT's web engineer, Patrick Delahanty.
When an old app, created by a fan, stopped working last month, we heard from many of you who missed having a dedicated app for TWiT shows. So, in response to popular demand, we've released an official TWiT channel on Roku.
The app went live on October 13, 2020. To install it, go to https://my.roku.com/account/add/TWITROKU
The new app is built using the TWiT API which is able to pull information directly from the TWiT website. All the current podcasts are there, with up to 50 of the most recent episodes of each podcast. You can find the latest episodes as well as our live stream right on the main page.
The old, fan-created app stopped updating in 2017 because the fan developer's employer prohibited him from doing any outside development. Surprisingly, the app kept going for three years until it finally broke this year.
We hope you enjoy the new TWiT channel for Roku.
Links:
All Inside TWiT posts