Smart Tech Today Podcast is Canceled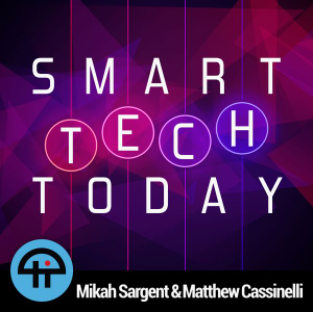 Smart Tech Today has ended its run, with the last episode published on December 23, 2021.
Mikah Sargent will continue to inform you of the latest smart home devices and share his expert knowledge on all things iOS and Apple as co-host for iOS Today with Rosemary Orchard, Tech News Weekly with Jason Howell, and answer your questions with Leo Laporte every Saturday on The Tech Guy.
Matt Cassinelli will remain part of the extended TWiT family, so you might see him once in a while on iOS Today or Tech News Weekly.
Plus, we have another show in the works that is going to be out of this world. Look for the announcement here on the Inside TWiT blog and on our Twitter and Facebook social media channels.
You can revisit archived episodes of Smart Tech Today at https://twit.tv/shows/smart-tech-today or email your smart home questions at stt@twit.tv.
All Inside TWiT posts