It All Started 15 Years Ago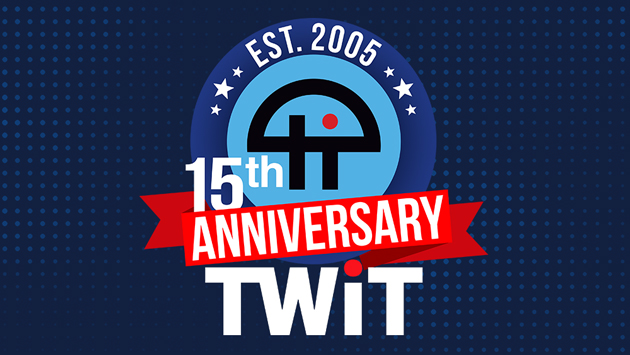 Fifteen years ago, I Skyped three of my good friends — all former co-workers at TechTV — to shoot the breeze.
TechTV had been sold the year before, and the four of us had drifted off in different directions. Patrick Norton, my long time co-host on The Screen Savers, had been spending his time writing and off-road driving. Lab Rat, Robert Heron, was also writing for Extreme Tech. The Dark Tipper, Kevin Rose, was still working at TechTV out of LA and working on his own hacker show called SYSTM. I was eking out a living on a Canadian version of Call for Help. All four of us missed the fun of doing The Screen Savers, and I think we were pretty glad just to get together again.
We talked about pretty much the same things we talk about today. Only the names have changed: Cingular and Nextel, the "speedy" EVDO network, using AIM on a Sidekick phone, Tiger on a Mac mini, and the late, great Digg.
We called the new show "The Revenge of the Screen Savers" – with the unfortunate acronym of TROTSS - but the new owners of TechTV didn't like that much, so the show became the first of 767 This Week In Tech episodes, and TWiT was born. Another great acronym.
Podcasting was only a few months old. None of us really knew what to call what we were doing. Mostly it was just a chat between friends. And it still is. The audio quality is better these days, we're in a bigger studio, we have video now, and our shows are a little bit longer, but the friendship and tech lives on.
This Sunday, April 19th, 2020, the original four will re-reunite for our 15th Anniversary show. It's been a wonderful journey, thanks to all of you who have supported us through the years. We're all in different places in our lives, but one thing hasn't changed. Patrick still hasn't updated his web site. And we still love getting together with you.
See you Sunday. And, here's to many more years of tech and friendship.
Leo, Chief TWiT
All Inside TWiT posts