The Future of Securing Digital Identity- LastPass Event Panel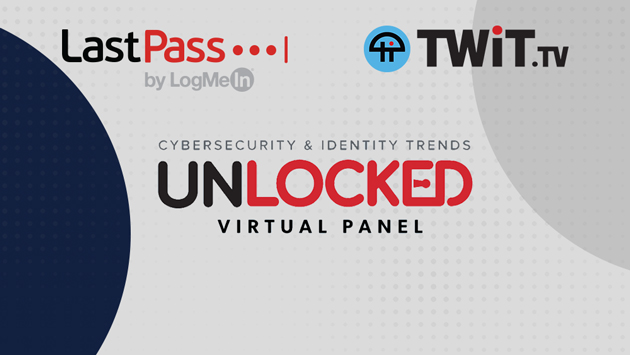 Long before #WFH became the norm, digital identity was among the highest concerns for thought leaders in the cybersecurity world.
Four such thinkers — Leo Laporte, Steve Gibson, Andrew Keen, and LogMeIn CISO Gerald Beuchelt — will soon get together virtually to dive deep into the topic.
The panel discussion, The Future of Securing Digital Identity, will be streamed live on TWiT.tv/live, at 1 p.m. PT. May 14. There will be a live Q&A session at the end, so be sure to join us on the live stream. You'll find out on the stream how you can submit questions.
This panel discussion will also be recorded and be published as a podcast on TWiT Events so subscribe to the feed now. The event is sponsored by LastPass.
The four will discuss: 
What digital identity would look like for businesses and individuals in the next decade.

The role of artificial intelligence and biometrics in the future of authentication. 

Threat vectors to expect in this new decade and what can be done now to prevent them, and more.

The risks and opportunities associated with remote work.

What is the role of the password in a passwordless world?
This panel is the second in the series, Cybersecurity & Identity Trends, Unlocked, sponsored by LastPass. The first was held in October 2019, and that recording is available as a podcast. 
All Inside TWiT posts