iOS Pick: Delectable Wines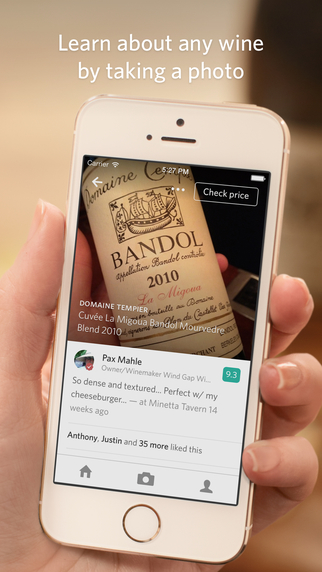 Megan Morrone's app cap on
iOS Today 254
is Delectable Wines. This app lets you take a photo of a wine label and get descriptions and ratings instantly. You can keep track of the wines you've tried, and learn more about wine from top critics and experts.
Scanning a wine label will show user reviews and ratings, and can add your own comments about the wine you've tasted. You can also tag people and locations to help remember what you were doing at the time. Curated wine lists will help you discover more wine, and you can follow top experts and winemakers as well. When you find wine you're interested in, you can even buy it right from the app and have it delivered to your place.
- Learn more about Delectable Wines
- Get Delectable Wines in the iOS App Store (Free)
To see a demonstration of Delectable Wines, check out iOS Today episode 254 with Megan Morrone and Georgia Dow.
All Tech posts