iOS 17 Brings Interactive Widgets, Contact Posters, StandBy, and More: A Look at the Top New Features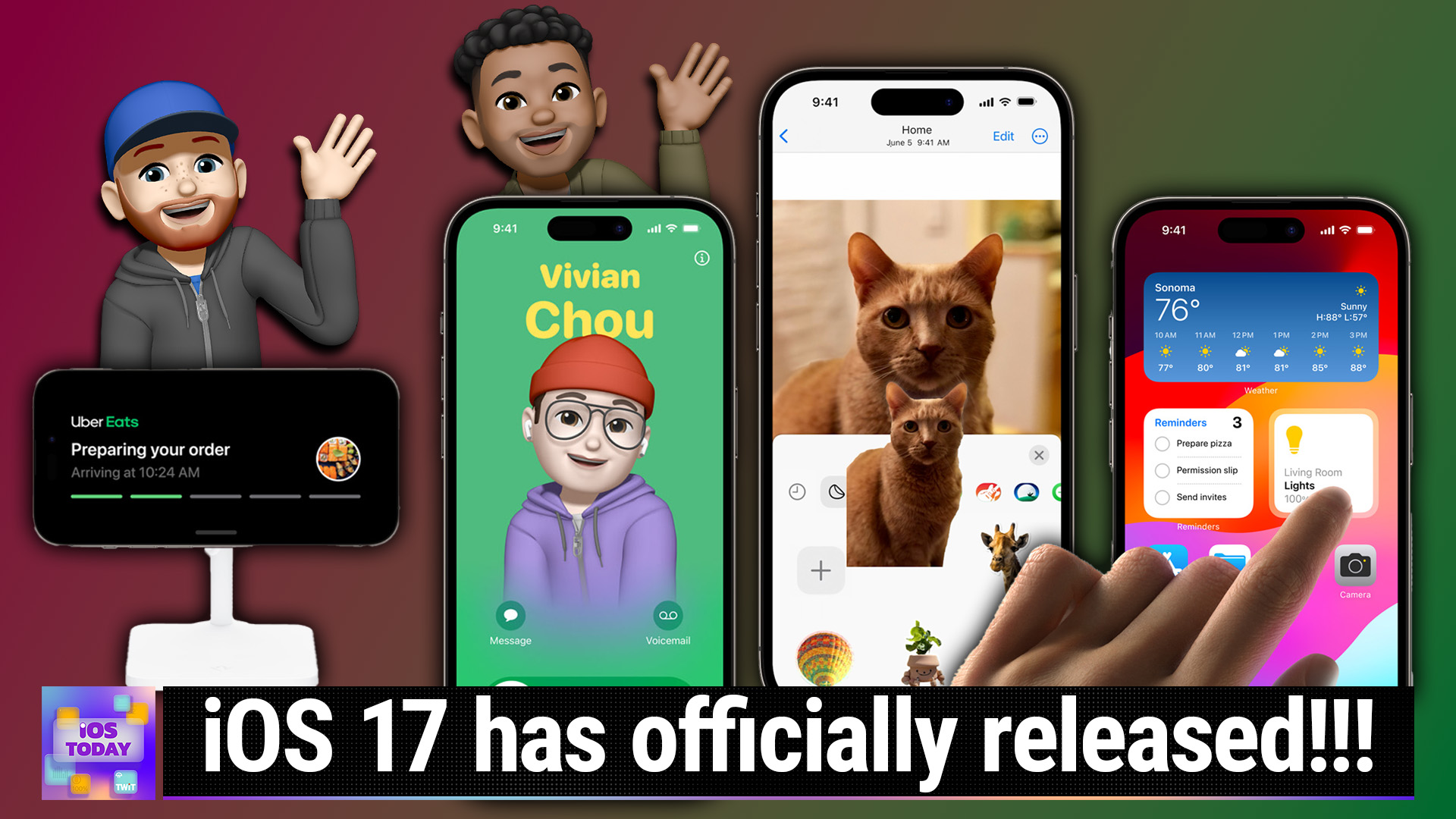 Blog post created using AI edited by humans.
The latest version of Apple's mobile operating system, iOS 17, is now available and brings some exciting new features to iPhones. On a recent episode of iOS Today, Mikah Sargent and special guest Dan Moren, discussed their thoughts on some of the top additions in iOS 17.

Interactive Widgets Allow More Functionality
One of the biggest changes in iOS 17 is the addition of interactive widgets on the home screen. As Sargent explained, previously, widgets had one-tap interactions that would launch an app or trigger a specific function. Now, developers can add buttons and controls right to widgets to do various tasks without users needing to open the full app. 
For example, you can now mark reminders as complete or access specific files right from the lock screen. Moren is particularly excited about the interactive capabilities this unlocks, like accessing smart home controls, rolling virtual dice, and triggering sounds and audio clips. The increased interactivity provides quicker access to common tasks without navigating through apps.

Customizable Contact Posters for Calls and Messages
Another iOS 17 feature the hosts focused on is Contact Posters, which allows users to set custom posters with profile pictures, colors, and designs for incoming calls and messages. As Sargent described, this takes the Messages app's contact photo feature a step further with personalized posters and options to share your poster with others. 
Both hosts found the posters fun to customize for frequent contacts. According to Moren, distributing profile picture management through sharing posters is a "mental workload" saver. Overall, the added personalization options make calls and conversations more engaging.

StandBy Turns iPhone Into Ambient and Interactive Display
iOS 17 also introduces a useful StandBy feature that displays customizable widgets and information when an iPhone charges in landscape mode. As Sargent described, StandBy shows widgets, notifications, and wallpaper visuals optimized for bedside and desk viewing.
"I've got on mine a clock on the left side and the calendar … on the right, and then it is set so that it can automatically update    … depending on the time of day. It might suggest a photo to show or something else." - Mikah Sargent
Both hosts are utilizing StandBy for productivity and convenience. Sargent appreciates StandBy's time, calendar, and photos integration on his nightstand. Moren finds the feature handy for kitchen use, especially with timer widgets. StandBy provides ambient, glanceable data without fully waking your iPhone. As Moren noted, it really shines on iPhone 14 Pro models with always-on displays.

Sticker Improvements and Sharing Innovations  
From customizable stickers to SharePlay in the car, iOS 17 contains upgrades focused on sharing experiences. Sargent highlighted how stickers can now be created from photos with special effects like holographic and puffy, plus placed in more apps like Snapchat. 
SharePlay in CarPlay now allows playlist collaboration between riders. Moren called out this feature as particularly helpful for road trips. Sargent also mentioned shared Apple Music playlists coming later this year.

Exciting Times for iOS Users
With interactive widgets, contact posters, and sharing upgrades, iOS 17 promises more engaging user experiences. Sargent and Moren agreed these innovations showcase expanded iOS capabilities in accessible and fun packages. For iPhone users, it's an exciting time to enhance productivity and connections right from your home screen.
 
Download the episode and subscribe here: iOS Today 671
 
All Tech posts