Mac and iOS Pick: Dart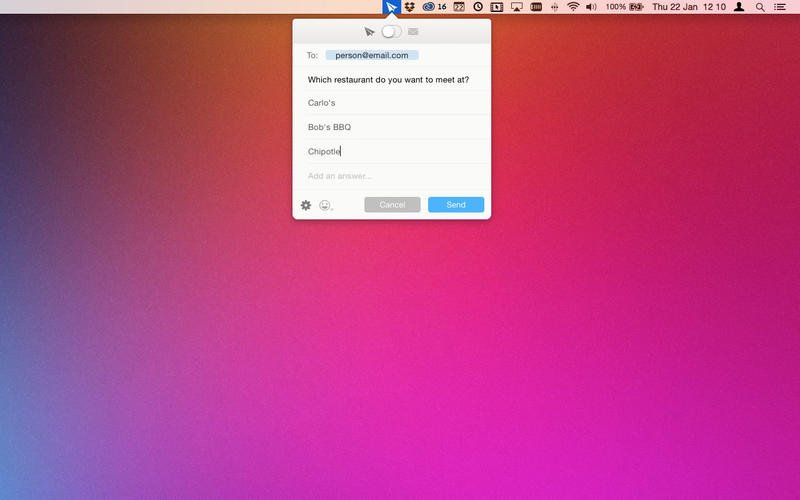 Georgia Dow's app cap on iOS Today 253 is Dart by Moople. This is an app designed to make sending and responding to emails faster. It does this by letting you set predefined answers in your email so the recipient can quickly select an answer to reply.
Dart is available on Mac, iOS, and Apple Watch. The recipient of the message doesn't have to have Dart, though -- anyone who can open an HTML email can receive and reply to Dart messages.
- Learn more about Dart (Official Site)
- Get the Dart app in the Mac App Store ($1.99)
- Get Dart for iOS and Apple Watch ($1.99)
To hear more about Dart, check out iOS Today episode 253 with Georgia Dow and Megan Morrone.
All Picks posts