TWiT, SXSW, and CapitalOne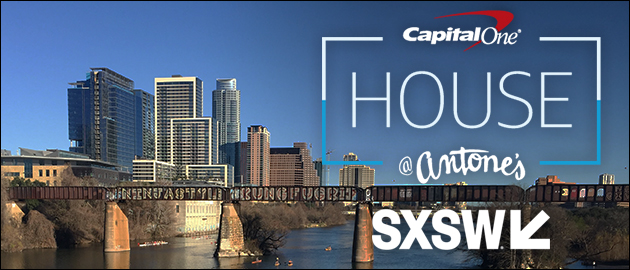 Leo Laporte makes his triumphant return to SXSW! This year TWiT teamed-up with CapitalOne for a special treat in Austin, Texas! On the opening day of the conference, Leo will host a panel of security experts, including Austin's own Stacey Higginbotham, to discuss the state of consumer security. CapitalOne has made arrangements so you don't need an SXSW badge to attend this special taping. Just show up at the CapitalOne House at Antone's on 305 East 5th Street, Friday, March 9, 2018, for the 8:30 AM show. We'll publish the episode on Saturday the 10th. Make sure you subscribe to the TWiT Specials feed and get it as soon as it's posted.
Leo is planning a casual meetup the night before, from 5-7pm Thursday night, at Freedmen's on 2402 San Gabriel St. 
You can follow @TWiT and @CapitalOneTech on Twitter for updates. All of this is made possible by generous support from CapitalOne.
All Inside TWiT posts