TWiT NYC Meetup - Weds 9/9 at 3PM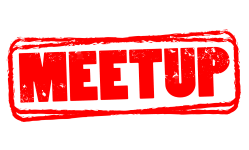 We are having a TWiT meetup in New York City on Wednesday, September 9th.
The meetup will be from 3PM to 5PM EDT at Rattle N Hum in Manhattan, located 14 E 33rd St.  (Rattle N Hum is a bar that also serves food, all ages are welcome).
Leo Laporte, Mary Jo Foley, Paul Thurrott, and Dick DeBartolo will all be there.
We hope you'll join us!
All Inside TWiT posts