Our New TWiT Store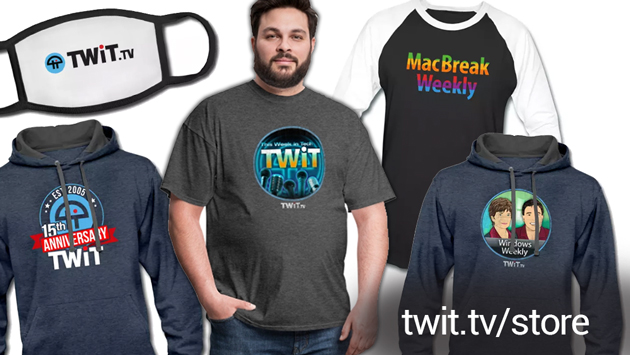 Hey TWiT fans, we have a new store and some great new designs!
We've partnered with a long-standing print-on-demand shop called Spreadshirt to better serve you — and everything is 15% off until June 5, 2020!
The new TWiT Store is full of new items (including face masks), and we'll be adding more. You'll find shirts and hoodies for This Week in Tech, Windows Weekly along with other podcasts. One of our newest designs is the distressed album art series. Plus, check out the retro MacBreak Weekly design. You can find your favorite podcast's gear here.
All earlier orders placed on our previous store through The Loyalist are being processed. We will be closing that store so no new orders are being accepted.
All Inside TWiT posts