New Podcast: Valley of Genius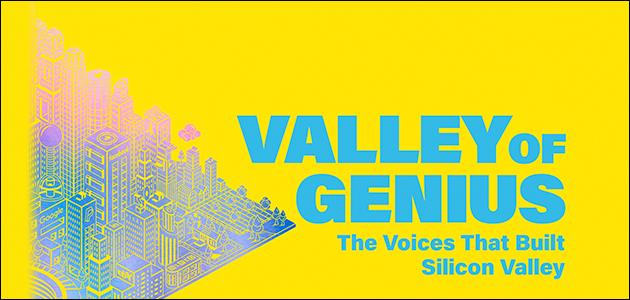 Starting Monday, September 10, 2018, TWIT.tv launches a new podcast with Adam Fisher. 
While Adam was writing his book Valley of Genius: The Uncensored History of Silicon Valley (As Told by the Hackers, Founders, and Freaks Who Made It Boom), he recorded over 200 conversations with many Silicon Valley insiders. Now he talks with Leo Laporte and shares the audio from these interviews in our new show titled Valley of Genius. You can hear in their own words and get inside the innovation, betrayal, and magic of Silicon Valley. 
The first ten episodes feature Steve Wozniak, Stewart Brand, Nolan Bushnell, Alan Kay, Scott Hassan, Alvey Ray Smith, Sean Parker, Ev Williams, Tony Fadell, and Joey Anuff. 
This an audio-only podcast and we've posted an introduction to the show with Leo, so you can subscribe to the feed on our website, at Apple Podcasts, Google Play, Stitcher, or your favorite podcatcher. 
All Inside TWiT posts