New Eastside Studio Gear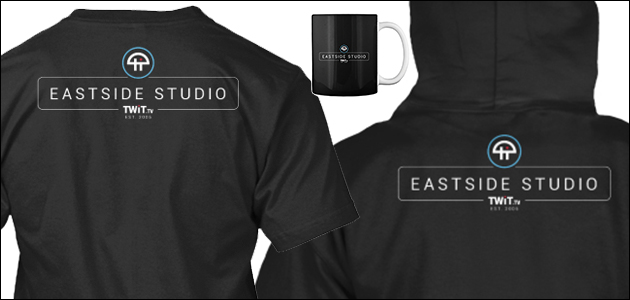 The Eastside Studio is LIVE and to celebrate we are offering custom t-shirts, mugs, hoodies, and stickers with the new logo. Get them now for a limited time! Grab yours today at teespring.com/twit.
Soon we will be setting up a TWiT Marketplace where you can get all kinds of merch!
All Inside TWiT posts