Mishaal Rahman and JR Raphael Join All About Android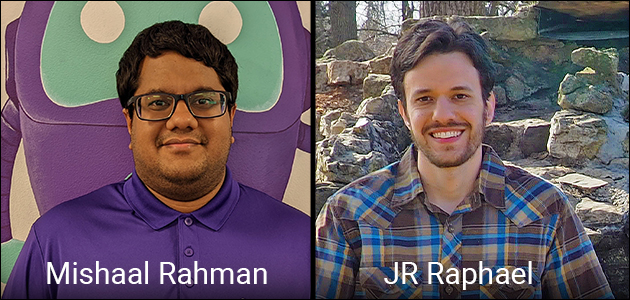 All About Android brings in even more expertise. Six months ago, Huyen Tue Dao brought her developer chops to the show, and now we welcome journalist Mishaal Rahman, the Senior Technical Editor at Esper. Once a month, starting Tuesday, August 9, 2022, Mishaal brings his deep Android knowledge, insights, and expertise to our regular panel of Jason Howell, Ron Richards, and Huyen. Florence Ion will continue to co-host once a month as well. Mishaal also co-hosts the Android Bytes podcast and the Android Dessert Bites column. You can follow him on Twitter and on Reddit.
And to satisfy your app-fix and thirst for practical knowledge, we also welcome JR Raphael from Android Intelligence. JR is also a contributing editor at Computerworld and Fast Company, and a regular contributor to The Verge. You can find him on Twitter or keep up with him on the Android Intelligence newsletter. Once a week, JR will bring great how-tos, app recommendations and tips so you can get to know Android better. You can listen to his recent YouTube Navigation tips from the August 2, 2022 podcast.
The All About Android podcast records on Tuesdays and publishes that night. Subscribe on all major podcatchers like Pocket Cast, Apple Podcasts, Google Podcasts, Spotify, and more. You can also visit the show page at twit.tv/aaa and get ad-free versions of this and all our shows at Club TWiT.
All Inside TWiT posts