Jason Snell Joins MacBreak Weekly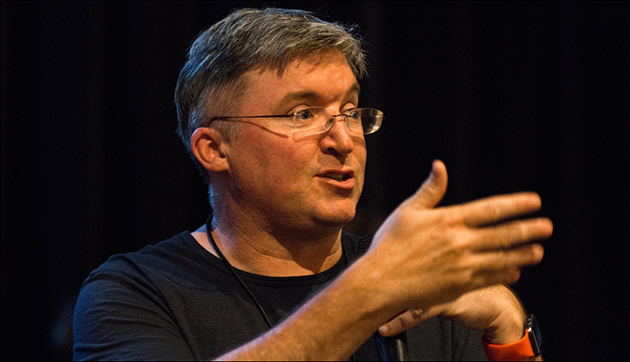 Do you want the good news or bad news first? Well, here's the bad news. Rene Ritchie has decided to leave MacBreak Weekly for another opportunity. For 10 years, Rene has been a part of MBW and has given his very detailed and enthusiastic viewpoint to the panel. Rene appeared on the show as a guest many times in 2012 and joined the panel permanently in 2013. His last podcast will be today, July 5, 2022. We will genuinely miss him on MacBreak, yet we hope he can return to the TWiT.tv network from time to time when he is available.
Now the good news. If you listen to TWiT.tv podcasts, you know Jason Snell from sixcolors.com. For 30 years, Jason has covered Apple and was the lead editor at Macworld. He's appeared on many episodes throughout the network, including hosting This Week in Tech. Jason will step into Rene's spot as permanent co-host on MacBreak Weekly. We are so excited and welcome Jason's insights, his understanding of the history of Apple, and his in-depth knowledge of the company's products and inside drama. You can follow him on Twitter at @jsnell and he hosts other podcasts at Relay FM and The Incomparable. Jason's first episode as co-host will be July 12, 2022.
Remember you can subscribe to MacBreak Weekly for free on your favorite podcatcher like Apple Podcasts, Pocket Casts, and Spotify. If you'd like all our podcasts ad-free you can join Club TWiT for $7 a month or get the audio version of MacBreak Weekly for $2.99 a month on Apple Podcasts.
All Inside TWiT posts