Exploring the Universe of SciFi with John Scalzi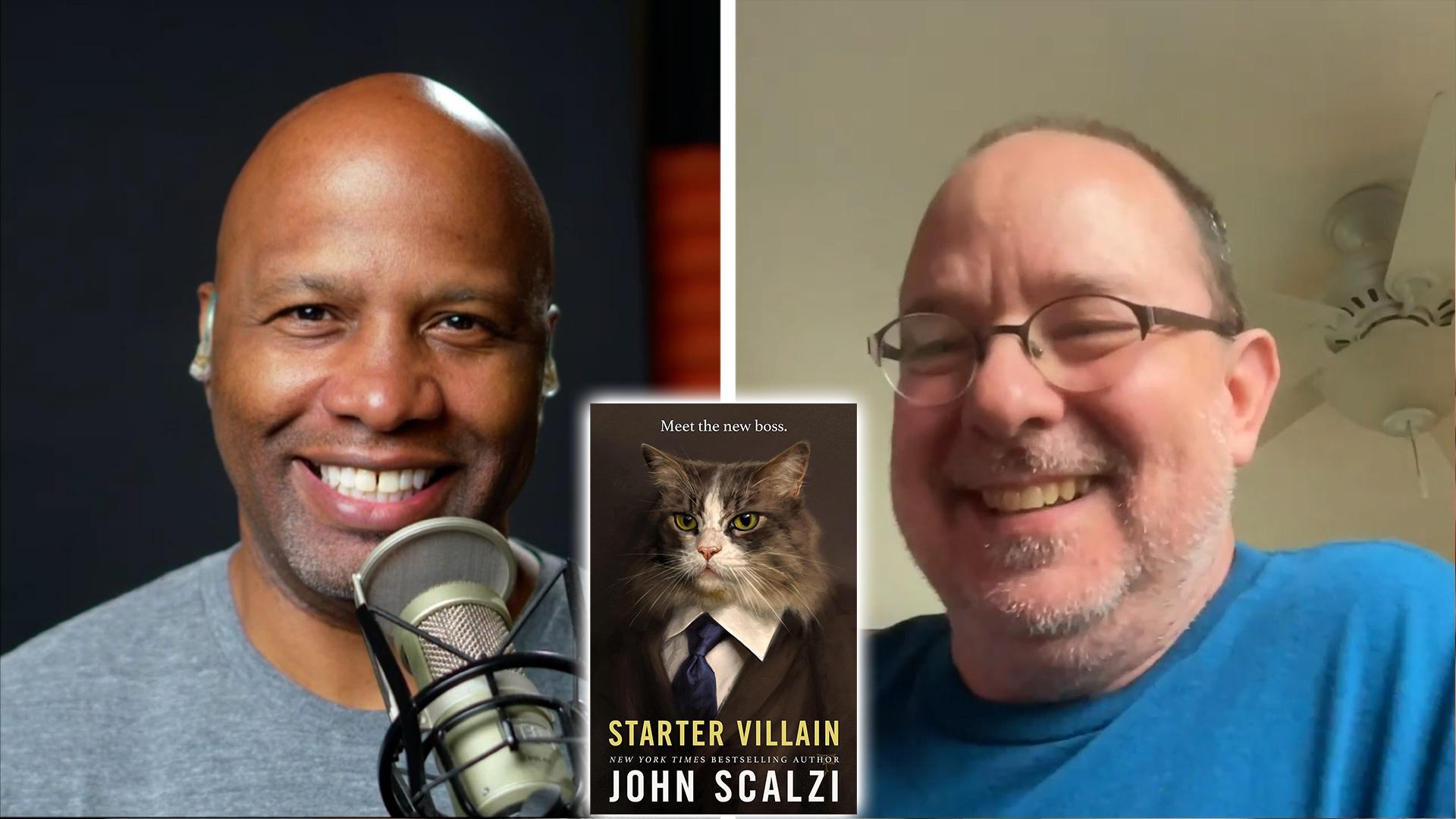 While hosting Stacey Higginbotham's book club in Club TWiT, I learned that our club members are pretty passionate about their favorite SciFi authors. This led me to (unofficially) poll our members about some of their favorite authors. Prominently mentioned by our members was New York Times Bestselling author John Scalzi. I thought it would be a great idea to get him on the Club TWiT mics for a fireside chat to learn more about him and his creative process. 
Mr. Scalzi agreed to sit with me via Zoom for a chat, and it was an unbelievable time. To start the discussion, I advised that I am not the "typical" SciFi fan in the fashion that many of our Club TWiT members are. Yes, I'm familiar with some of Scalzi's works and even "read" two of his books. To my relief, he did not hang up on the Zoom call after my opening statement. Instead, he welcomed my thoughts on the fandom of SciFi in today's culture and began our fun, informal chat.
In my previous statement, I said I "read" two of Scalzi's books. I used air quotes because most of my leisurely book consumption is via Audible audiobooks. To my delight, Mr. Scalzi was fine with the fact that I "read" his books via Audible. "If listening to audio works for you, do absolutely feel no guilt about it, feel no shame about it," said Scalzi. As a matter of fact, he shared that I could let everyone know that he said, "It's AWESOME." 
The chat was great as Mr. Scalzi shared a bit about his childhood and discovering that writing was the career path he'd like to pursue. He also shared other hilarious anecdotes from his career. Be sure to take a look at his latest book at your local bookstore or online, which has become a New York Times bestseller in only eleven days - Starter Villain. I won't spoil the book here, but Mr. Scalzi shared a brief description in our chat. After you check out Starter Villain, feel free to check out his The Kaiju Preservation Society, as it is the subject of our November book club meeting in Club TWiT. Come hang out with us in the book club as a member of Club TWiT. Just sign up here. As a member of Club TWiT, you can view the full interview with John Scalzi in our TWiT+ feed. Hope to see you there!
All Inside TWiT posts