Ask The Tech Guys Starts Jan 8th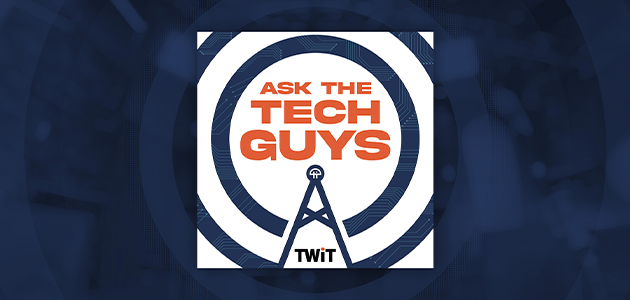 When it came to redesigning, Ask The Tech Guys, Leo and Mikah gathered their ideas and made plans. Now after a fun dress rehearsal last Saturday, things are in place.
Ask The Tech Guys shares some similarities with The Tech Guy, yet it is a much more engaging show. We're taking the production up a notch and will include video callers over Zoom. Every episode, folks from all over can join via Zoom and chat with Leo and Mikah about how to improve their tech, find solutions to their problems, and learn new tips and tricks. From time to time, you can expect regulars like Scott Wilkinson, Dick DeBartolo, Johnny Jet, Sam Abuelsamid, and Rod Pyle to join in along with our TWiT hosts Jason Howell and Ant Pruitt.
Get ready to get your questions answered. Be a part of our newest tech podcast. Starting January 8, 2023, Ask The Tech Guys records on Sundays and is available on all the podcast apps. Plus, you can get it ad-free on Club TWiT. If you have already subscribed to The Tech Guy, you'll automatically get Ask The Tech Guys on the same feed.
All Inside TWiT posts