Apple Event forces Live Schedule Changes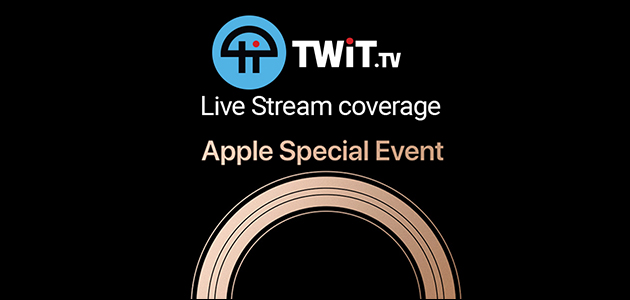 We're adjusting the times some show will record on the Live Stream due to TWiT's Apple "Gather Round" iPhone event coverage on Wednesday, September 12, at 10 am Pacific.
Windows Weekly will record at 11:00 am on Tuesday, September 11.
MacBreak Weekly will record following the Apple event on Wednesday, September 12.
FLOSS Weekly will record at 9:30 am on Thursday, September 13
All times are Pacific Daylight Time.
You can see our full schedule at twit.tv/schedule.
All Inside TWiT posts