50 Years of CES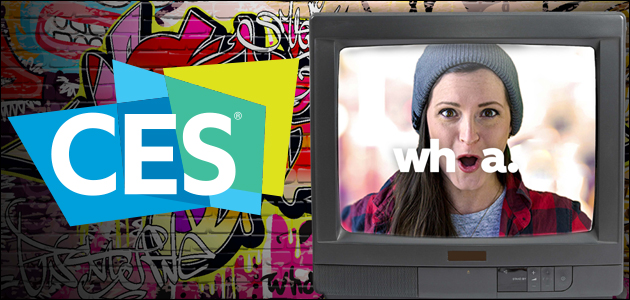 The Consumer Electronics Show (CES) is the largest electronic show in the world, with almost 4,000 exhibitors in Las Vegas. This year marks 50 years of showcasing innovation in consumer technology, and Father Robert Ballecer, SJ will be there covering it for TWiT. Padre will identify the latest trends and breakthrough technologies. Scott Wilkinson will interview all the big players in the home theater space.  
Look for our Special Live Coverage of CES starting Wednesday, January 4, 2017, and subscribe to our feed at twit.tv/specials to make sure you don't miss a thing!  
You can also watch on the Live Stream. All times are Pacific. 
    Wednesday, January 4, 2017
        7:00 PM - 10:30 PM  Live from Pepcom's Digital Experience 
    Thursday, January 5, 2017
        11:00 AM - 2:00 PM Live from CES Show Floor
        6:00 PM - 10:00 PM Live from ShowStoppers
All Inside TWiT posts