2016 Programming Changes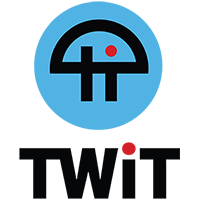 As we head into the new year and start the process of building our new studio, we will be making a few changes to our programming schedule.
Starting January 4, 2016, Know How is expanding to two episodes per week! One episode will be recorded offline and released on Mondays at 3PM, and the other episode will record live on Thursdays at 11AM. Monday's Know How will be dedicated to lighter builds, tech reviews, and solutions for common tech problems, while Thursday's show will focus on more involved projects and maker segments.
With the expansion of Know How, the show will also include coding tricks and projects, and we are canceling Coding 101 with its last episode to release on December 21, 2015. Father Robert Ballecer's co-host Louis Maresca will still make regular appearances on Know How and This Week in Enterprise Tech, and we are excited that he will be staying on our network.
With Megan Morrone and Jason Howell taking over Tech News Today, we have decided that it's time to merge our two daily news shows. With this merger our single daily news show will be called Tech News Today recording at 4PM each weekday, starting on January 4, 2016.
With the evolution of iPad Today into iOS Today, we are going to fold the content covered in iFive for the iPhone into this show. We will release the final episode of iFive for the iPhone today (December 16, 2015).
Before You Buy will also release its last episode on December 18, 2015. After careful consideration we have decided to fold marquee product reviews into The New Screen Savers and review relevant products on shows like MacBreak Weekly, Windows Weekly, All About Android, iOS Today, etc. To follow all of our reviews on YouTube, be sure to subscribe to the TWiT YouTube Channel and "save" TWiT Product Reviews & Picks to your playlists.
Lastly, we are increasing our presence at marquee tech events, conferences, and shows for 2016. We will be covering CES in Las Vegas (January 6-9); Developerweek in San Francisco (February 12-18); Mobile World Congress (February 22-25); SXSW (March 11-15); and more to be announced in 2016!
Here's the new TWiT Live Schedule, effective January 4, 2016:
All Inside TWiT posts