About our Studio, The Brick House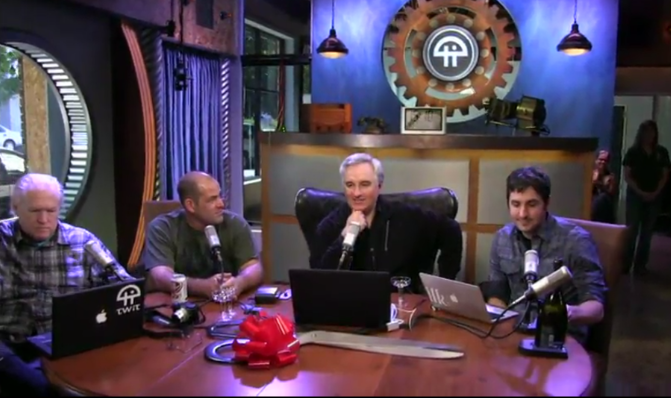 The TWiT Brick House is the name of the TWiT Studios in Petaluma California. Almost all of the Netcasts on the TWiT network are recorded there.
The TWiT Brick House replaced the former TWiT studio, The TWiT Cottage, which had housed all of TWiTs shows since 2005.
The new building cost in excess of US$1.2 million. It took over 7 months for the Studio to be built and be ready to be used for broadcasting. The first show that was broadcast from the TWiT Brick House was TWiT 311 on July 24, 2011.
Info
Location
Studio Audience
If you want to visit the Brick House and be in the studio audience, email tickets@twit.tv. 20 to 30 audience members can be accommodated. Shows in Leo's office have room for up to 8 audience members. Visitors will be required to sign a waiver. Refer to our Tickets page for more information.
Floor Plans
First Floor
The Bricks in the front foyer of the TWiT Brickhouse
Basement
The fire sprinklers in the basement are too low for the space to be up to code as an office area. The equipment necessary to make TWiT happen (the Tricaster, audio and video processing equipment, Streamomatic, etc) is stored in the basement, with only the control surfaces upstairs. This keeps the noisy, heat-generating equipment off the sets.
The hosts of Know How have established a "Know Hole" in the basement with space for working on projects for the show.
The basement is also used for storage.
Trivia
Walk Throughs and Images
Check out the new digs at Google Street View