Windows Pick: Audible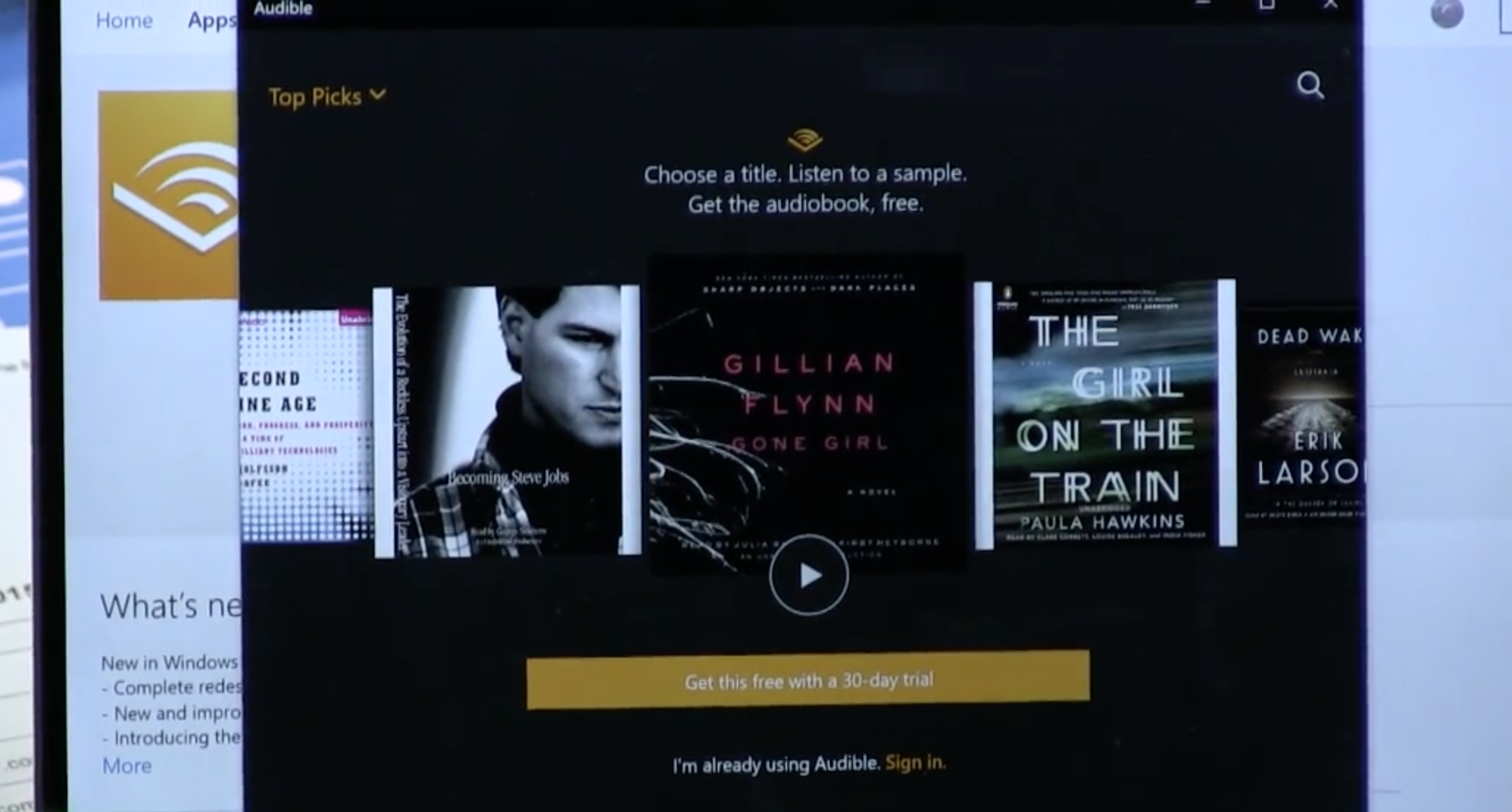 Paul Thurrott's pick of the week on Windows Weekly 425 is the Audible app for Windows 10. If you've used the Windows Phone version of Audible, it will be somewhat familiar, except that this app is tailored for the landscape orientation of a PC screen.
The Audible app lets you browse, download, and listen to over 180,000 audiobooks and periodicals. You can pick up where you left off from any of your other devices. You can navigate chapters, add bookmarks and notes, and control the speed of the playback. It also integrates with Cortana so you can use voice commands to control the app.
- Get Audible for Windows 10 (Free)
For more on Audible for Windows 10, check out Windows Weekly episode 425.
All Picks posts