iOS Pick: Status Board 2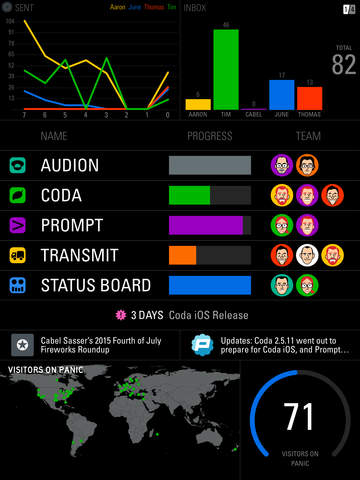 Rene Ritchie's pick of the week from MacBreak Weekly 466 is Status Board 2 from Panic, Inc. This app puts all of the data you need in one place, including time, weather, calendar info, mail, Twitter, and much more. It's free to get a basic set of six panels, but for an in-app purchase of $9.99, you'll get an expansion pack with graphs, tables, countdown timers, and photo albums. You can even write your own panels with HTML.
The latest version of Status Board features a refreshed and modern UI with multiple boards you can swipe between. There are wallpapers to customize the look of the board. These status boards can be displayed using an iPad, or you can hook it up to an HDTV and it will be formatted appropriately for the screen.
- Learn more about Status Board 2 (Official Site)
- Get Status Board 2 in the App Store (Free)
For more on Status Board 2, check out MacBreak Weekly episode 466.
All Picks posts