iOS Pick: Stack the States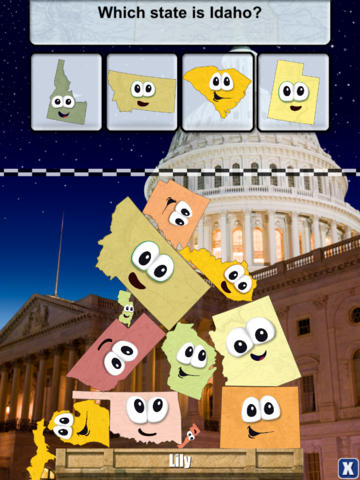 Megan Morrone's app cap from iOS Today 253 is Stack the States by Freecloud Design, Inc. This makes learning the 50 states a fun game for kids. It teaches state capitals, shapes, geographic locations, flags and much more, with fun sound effects and animations.
The game has hundreds of questions about the states, and if you answer correctly, you can drop that state down using a physics engine and stack them up in puzzle form. When the states reach the checkered line, you'll win that level and move on. Then you'll earn a random state for each level, and they'll appear on your personalized US map. As you earn more states, you'll unlock bonus mini-games to play.
- Learn more about Stack the States (Official Site)
- Get Stack the States in the iOS App Store ($1.99)
For a demonstration of Stack the States, check out iOS Today episode 253 with Megan Morrone and Georgia Dow.
All Picks posts