iOS Pick: Shadowmatic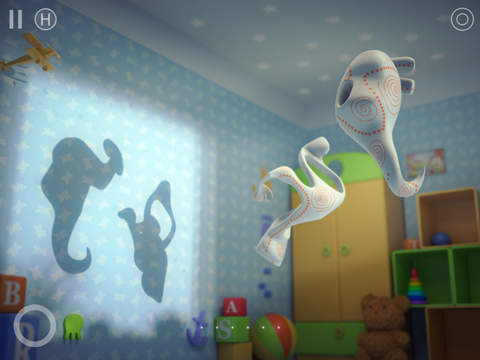 Megan Morrone's app cap on iOS Today 251 is Shadowmatic by Triada Studio. This is a unique puzzle gamewhere you have to rotate abstract objects in a spotlight so that the shadows they produce are recognizable shapes. If you're struggling to find the right shapes, the game includes hints to help you along your way.
There are more than 80 levels in Shadowmatic, and 10 different rooms that each have a unique atmosphere. There's also a different music arrangement for each room.
- Learn more about Shadowmatic (Official Site)
- Buy Shadowmatic in the iOS App Store ($2.99)
To see a demonstration of Shadowmatic, check out iOS Today episode 251 with Megan Morrone and Leo Laporte.
All Picks posts