iOS Pick - Ditty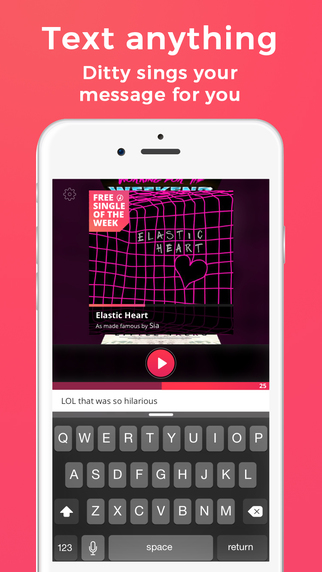 Megan Morrone's app cap from iOS Today 261 is Ditty by Zya. If you've ever wanted to have someone sing your text messages for you, this app will do it. You enter text, then pick the music you'd like. You'll have a choice of classic songs and current hits, and there are new songs added to the library all the time. Once you've created your Ditty, you can share them over text, Facebook, Instagram, Twitter, email and more. Ditty is free with in-app purchases to unlock more songs.
- Learn more about Ditty (Official Site)
- Get Ditty in the iOS App Store (Free)
For a demonstration of Ditty, check out iOS Today episode 261.
All Picks posts