Hardware Pick: JamSpot From Bracketron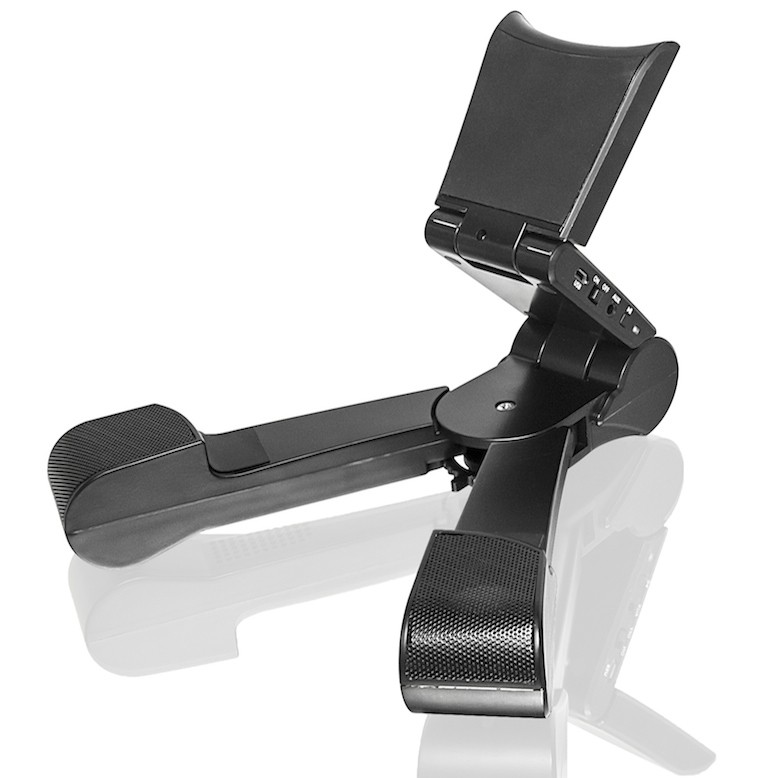 Megan Morrone's pick of the week on iOS Today 256 is the JamSpot from Bracketron. This is a stand for a phone or tablet, with a built-in Bluetooth speaker. This would be great for use in the kitchen, watching videos, and Skyping or Face Time calling people.
The stand is very portable as well, and folds down to a size that could fit into a suitcase. It will work with more than just iOS devices as well. The battery is enough to last for 10 hours of continuous audio. JamSpot from Bracketron costs $79.99.
- Learn more about JamSpot from Bracketron (Official Site)
To see a demonstration of JamSpot from Bracketron, check out iOS Today episode 256.
All Picks posts