New Podcast: Smart Tech Today Will Make Sense of "Smart"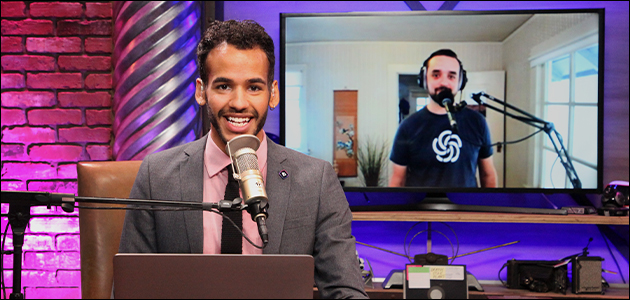 Smart bulbs, voice assistants, connected devices... how do you make sense of it all? Mikah Sargent and Matthew Cassinelli are here to help you stay on top of all the connected devices and keep you frustration-free. 
Their new show Smart Tech Today will explain the exciting, dynamic, and sometimes-confusing subject that is the Internet of Things. They'll deliver smart tech news you can use — with healthy skepticism and no cynicism. This podcast will be released in audio format only. 
Mikah joined TWiT in July 2019 and co-hosts iOS Today with Leo Laporte and Tech News Weekly with Jason Howell. He also appears on This Week in Tech and other TWiT shows. Mikah became an expert in smart tech after his fateful meeting with a set of Hue bulbs. He's since become the go-to guy for smart tech questions and plans to spread his knowledge beyond his circle with this podcast. 
Matthew is a journalist, podcaster, and YouTube video producer. He was a team member of the Workflow app before it was acquired by Apple. Matthew not only values the everyday convenience that smart tech provides but sees a bigger cumulative potential. He believes that small improvements in daily life can add up to bigger gains that truly matter and improve the world.
Subscribe to their weekly podcast on Apple Podcasts, Pocket Casts, Stitcher, YouTube, or your favorite podcatcher and learn how to make the most of your smart tech! The first episode will publish on October 7, 2019. 
The show will have an interactive component through Twitch.tv's TWiT channel. You can watch the show live on Mondays at 4 p.m. Eastern / 1 p.m. Pacific and participate in the chat room.
All Inside TWiT posts